ÖRTEKS Tekstil İşletmeleri Sanayi ve Ticaret Anonim Şirketi, especially showing activity in knit fabric sector that is the preference of domestic and foreign world-famous brands in textile sector, provides service in fashion sector for more than 30 years.
ÖRTEKS, continuing to make a difference in the sector with rich patterns, designs and combinations of our professional and expert staff, make no concessions from its standards with the cutting-edge technology machinery that are used in its production plants with a size of 12,000 square meters and it continuously increases its quality. ÖRTEKS is one of the main gears of textile sector working to pull out all the stops in order to catch timing, concordance, devotion and quality behind the stage that embellish the harmony inside the life.
While the world changes, colors and pleasures change, ÖRTEKS stays by this change, keeps pace with its speed, investigates, develops and is being developed.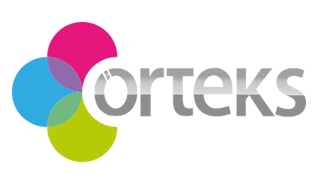 ÖRTEKS TEKSTİL İŞLETMELERİ SANAYİ VE TİCARET ANONİM ŞİRKETİ

AHMET KUL GAYRİMENKUL PROJE GELİŞTİRME ANONİM ŞİRKETİ